A bright, white, attractive smile can boost your confidence and make a lasting impression. If chipped, cracked, misaligned, or discolored teeth are detracting from your appearance, a smile makeover at our Orlando, FL, practice can help achieve the results you desire. With over 35 years of combined experience, Drs. Mohammed Khan and Amber Khan focus on restoring the beauty of your smile while maintaining optimal oral health. The doctors use state-of-the-art technology, such as digital x-rays, and offer oral conscious sedation and nitrous oxide to ensure patients' comfort throughout treatment.
A Custom Treatment Approach
A smile makeover is a comprehensive treatment made up of two or more cosmetic procedures. The primary purpose of this treatment is to enhance the appearance of your teeth and gums to give you a more balanced, symmetrical smile.
Because every patient is unique, every smile makeover will be catered to his or her specific needs.
Because every patient is unique, every smile makeover will be catered to his or her specific needs. Some individuals may simply whiten their teeth or replace old silver fillings with tooth-colored restorations. Others may opt for gum contouring to reduce the appearance of a "gummy smile" or choose porcelain veneers to conceal chips, fractures, or discoloration. No matter what your cosmetic concerns, a smile makeover can deliver the personalized results you desire.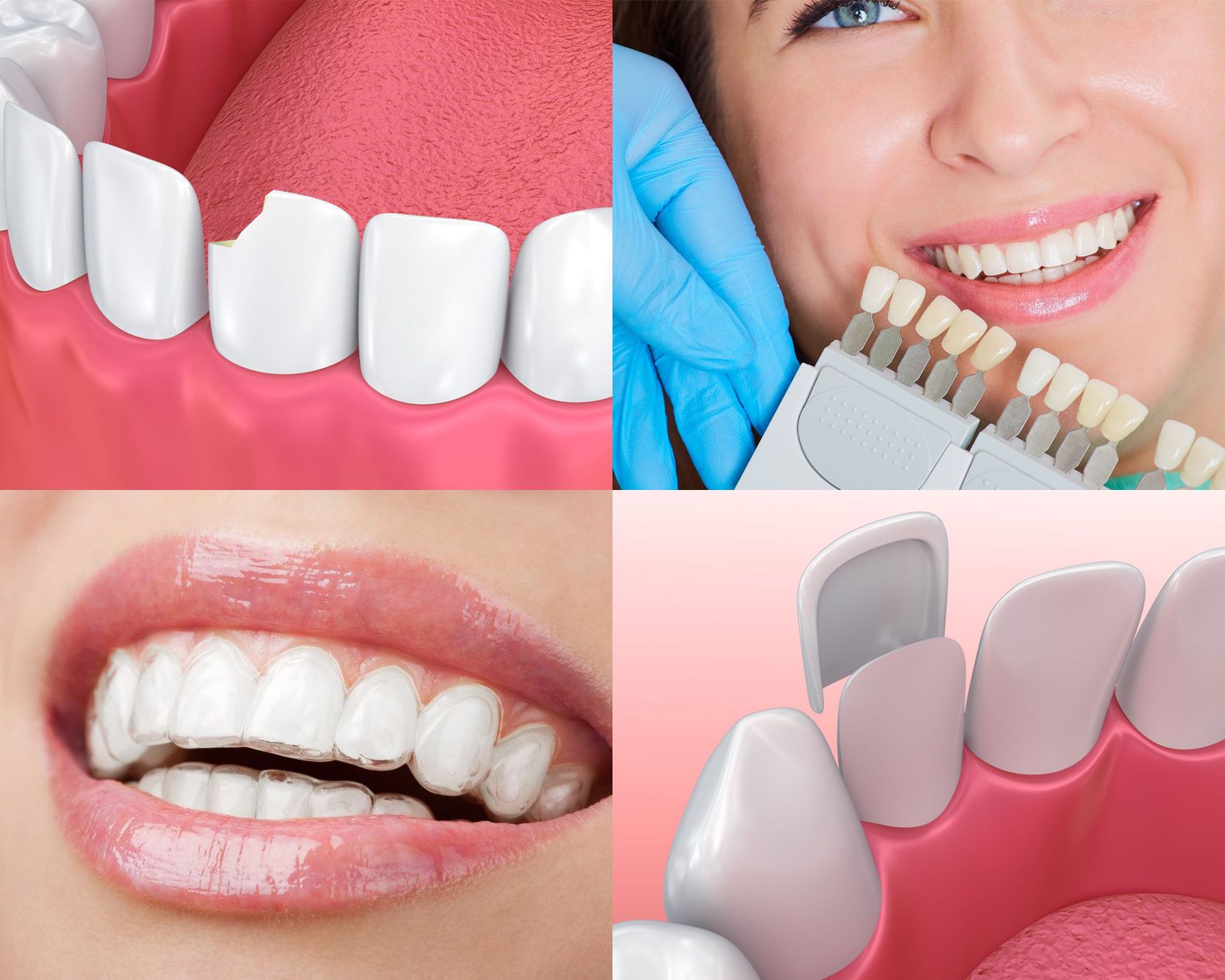 Exploring Your Candidacy
To qualify for a smile makeover procedure, patients must have good oral health. Any decay, gum disease, or other damage must be treated before moving forward with cosmetic dentistry treatment. Therefore, before undergoing a smile makeover procedure, Dr. Khan will perform a complete oral evaluation to determine your candidacy. You may be eligible for a smile makeover if you have:
Gaps or spaces between the teeth
Slight misalignment
Tooth discoloration
Chipped, cracked, or fractured teeth
Excess gum tissue
An uneven gum line
Common Smile Makeover Procedures
There are several cosmetic options that can be included in a smile makeover at Hunter's Creek Dental Center. Some of the most common include:
Dental bonding: Composite resin can be applied to the teeth to mask minor chips, cracks, and intrinsic dental stains. This common treatment can be completed in a single office visit, yet it delivers dramatic results.
Gum contouring: Excess gum tissue can make your teeth appear proportionately small. Gum contouring removes excess tissue and exposes more of the healthy tooth structure underneath.
Porcelain veneers: These custom-made restorations are designed from layers of medical-grade ceramic. Once affixed to the front surfaces of the teeth, porcelain veneers conceal a number of cosmetic imperfections and deliver a dazzling, brilliant smile.
Lumineers: Patients who want a minimally invasive veneer option may qualify for Lumineers. These restorations do not require alteration of the natural tooth structure and can completely transform your smile.
Teeth whitening: Over time, the natural enamel can become yellowed or discolored. Professional teeth whitening can eliminate dark stains and lighten the teeth by several shades in just one hour.
Tooth-colored restorations: At our practice, we offer tooth-colored fillings and crowns that blend in with your smile. In fact, some patients even opt to replace their amalgam fillings with composite restorations for this purpose.
Contact Hunter's Creek Dental Center
If you are looking for ways to improve the appearance of your teeth and gums, a smile makeover could be the solution for you. To learn more or to schedule a consultation at our practice, contact us online or call (321) 754-9215.